You've looked all over and haven't had a ton of success finding the vehicle that meets your individual needs. It's tough to find a great car, truck or SUV. You've got plenty of ways to shop. You can browse online or try to navigate through car magazines. It can get confusing when you don't have expert guidance and a little assistance.
Have you tried visiting our Ford dealership near the Plano area? We have a huge selection of new and used inventory to choose from. The great news about our dealership is we take a lot of pride in customer satisfaction. We want to make sure we deliver an elite level of customer service from the moment you step on our lot. We know customer service brings much more value to the entire experience. We also believe every single customer is worth the effort. You can stop by today to browse our inventory. You can also call to schedule a test drive or get your vehicle in for regular maintenance. You'll find our staff is very friendly from the person who answers the phone to the person who provides your routine check-ups. We'll answer questions, take the time to get to know you and really find out what you need.
New and Used Ford Vehicles for Sale near Plano, TX

We'd love for the people of Plano, Texas to explore our selection of new and used cars. You might need a sedan. You might want an SUV. Maybe you've been in search of a powerful truck with hauling capabilities. We know each of our customers has a different reason and different individual needs for buying their next vehicle. Our goal is to make sure we help you find that perfect fit for you and your family.
Our friendly staff members can also help assist you with anything you need. Do you have a budget to stick to? We can make sure we find a vehicle that fits that dollar amount per month. Do you have questions about a particular make or model? We will find an answer for you. Maybe you just want to find out more about the specifics of a regular maintenance plan. We can help you plot the course. Our staff is here to always help guide you in any of your automotive needs, so visit our Ford car dealership near Plano today.

Where Can I Find Service Near Me in Plano, TX?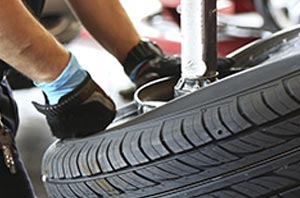 We are so proud to serve the Plano, Texas area with service and great vehicles. We enjoy seeing the smiles when someone purchases that perfect new or used vehicle from our inventory. We also want to make sure we continue to see you for regular service and maintenance. Maintenance is the lifeline of any vehicle. It's truly the most important aspect of being a vehicle owner. Our service team is dedicated to making sure your vehicle is in excellent condition each time you visit one of our bays. We're thorough with our inspections because you deserve the best. Our customers are our top priority in every situation. We'll work around your busy schedule to help you find an appointment time. You can call today to schedule an appointment with our team. We'll always treat your vehicle like it's one of our own.