Where Can I Trade In My Car Near Irving, TX?
Here at Westway Ford in Irving, Texas, we are ready to make you an excellent offer on your used vehicle. The process is streamlined to take the anxiety out of buying a new car. You don't even have to worry about that old auto loan because our financing department can roll it over into a new loan for the ease of one simple monthly payment.
In fact, our service is so streamlined that you can drive into our dealership, receive a quote for the trade-in value on your current vehicle, and choose the replacement from our inventory that very same day. This makes it easy for you to shop without worrying about renting a car or being without a ride while the paperwork is processed. You can qualify for a loan on our brand-new or used autos in seconds and have a payment plan set up in just a few minutes.
How Much Is My Car Worth?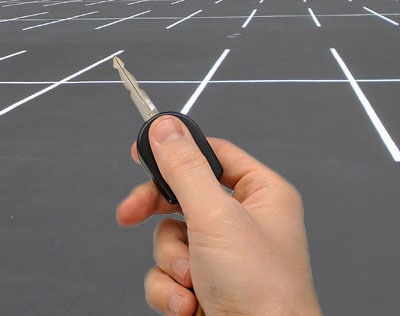 The pricing for used autos is largely dependent upon the irrational trends in the consumer market. A vehicle that has high mileage is not necessarily a better deal than one with low mileage. However, because it is an easy way of comparing the hypothetical wear and tear on drivetrain parts, consumers feel more comfortable purchasing a vehicle with lower miles on the clock.
Condition issues beyond mileage such as damage from accidents, broken interior components, scratches, dings, dents, and cosmetic wear, all play a role in the valuation process. No one likes to buy used furniture that has a rip in the center of the cushion. Yet, with vehicles, it is a little different because some people don't care about imperfections in the finish and simply want something that is mechanically reliable.
For your convenience, we now offer an online estimate tool to help you determine the value of your vehicle in the consumer market without having to set foot in our showroom. Simply enter the information regarding the year, make, model, and mileage of the vehicle. Provide as much information as possible regarding the condition of it. Then, you will have a valid quote that should be very nigh to what we can offer you at our dealership after an inspection.
What Can I Trade My Car in For?
The trade-in value of your vehicle is the same as paying with cash at our dealership. We will count any money that we offer you for your current ride as credit towards the down payment and costs of purchasing any new or used auto on our lots. It is also possible to trade-down from a luxury model to a more economical ride.
Our dealership is extremely flexible about what models available for purchase. We strive to maintain a full selection of new and used vehicles to please a variety of tastes. If you don't see a vehicle that you are in love with, you can always try again next week. Our dealership is constantly moving inventory as drivers from all over Texas pour in to trade-up, trade-down, or simply outright finance or lease a new Ford from us. We are the lone choice for drivers who want a fast and simple trade in the Lonestar state.