If you cannot find your ideal vehicle in our current pre-owned inventory, check out our handy
CarFinder
tool. After specifying a search period (1 to 8 weeks) and providing vehicle details, we'll begin the search process for you and send you a notification when a matching vehicle arrives in our inventory. Westway Ford has great blowout sale prices on all used cars.
Used Cars for Sale in Irving, TX
Welcome to Westway Ford, the authorized Ford dealership serving Plano and Dallas, TX. Here, we are excited about the hot models that Ford continues to release. It is no wonder why the Ford F-series has retained the title of best-selling truck in America for over 40 years. And because of the fame, we continue to attract buyers who have vehicles in excellent shape but are simply interested in obtaining a brand-new Ford with the latest features.
In addition to this, we also have a continual stream of previously leased vehicles becoming ripe for sale when the lease contract is fulfilled. For these reasons, we can safely say that we have some of the hottest deals around on used inventory and that right now is the time to buy.
Benefits of Buying Used Cars
When you buy a used car, you are lowering your monthly financing payments, lowering your insurance premiums, and freeing up your capital. You have a lot more flexibility. You can modify and customize a used vehicle in any manner you desire without voiding the factory warranty. You can also live a laxer lifestyle when you are not worried about depreciation or lease penalties. This means that the dogs can hop in the back seat for a ride with you, and that you can take that truck on that dirt road and have fun. It also means that you will be able to recoup your investments when it comes time to sell because the depreciation clock virtually freezes after the first few years.
Car buyers love brand-new vehicles because we connect them with lenders who will finance them at affordable rates. They have all the options that they desire and are certain to last a long time thanks to Lemon Law protections and factory warranties. However, a used vehicle can be just as good if you shop in the right spot.
We think that the depreciation of these vehicles is mostly irrational and that they still have plenty of life left after the warranty expires. This is because you can keep renewing the warranty every time that you stop by your neighborhood Westway Ford dealership for service and repairs. All our parts come with a superior factory warranty that ensures your long-term customer satisfaction.
Quality Used Cars for Sale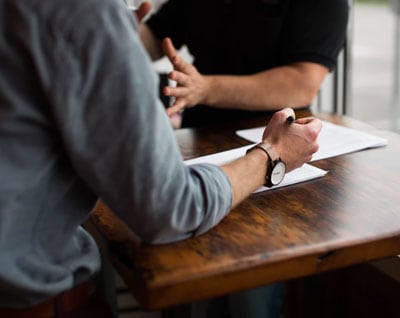 We know that the vehicles that we sell are high-quality because our factory-certified technicians take great pains to ensure your safety and satisfaction. It all starts with a thorough inspection that measures wear and determines what is allowable and what needs replacement. Once this exhaustive checklist is completed, the technicians are authorized to invest in rebuilding and restoring the newness of the vehicle for your satisfaction. You'd be surprised at how well a vehicle can run with a few simple upgrades. Something like a new coolant temperature sensor can instantly boost the horsepower and reduce fuel costs.
When you purchase autos on the private market, you never know what you are buying. Even if they offer a third-party extended warranty, many of these protections have high deductibles and limited coverage. That is if they will even approve of the repair at all.
Therefore, when you need a newer vehicle but want to save significant amounts of money every month, be sure to buy a quality used vehicle from Westway Ford. We want to see you come in for a test-drive and drive home happy.