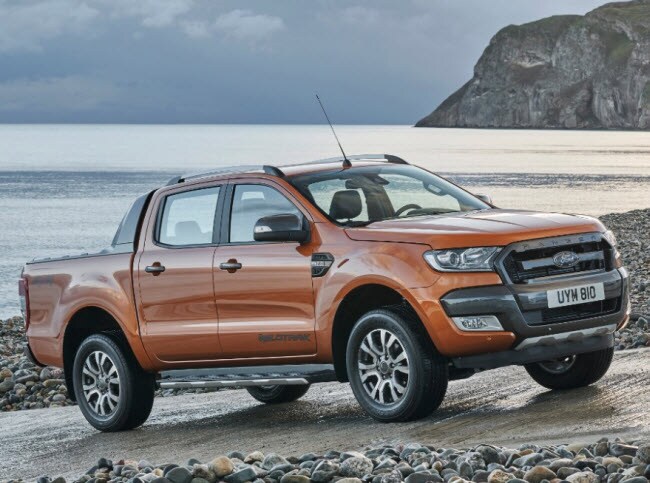 The Built Ford Tough family is expanding with the return of the new Ford Ranger and Bronco, which are slated to come back to the U.S. market in 2019 and 2020, respectively. After years and years... and years of rumors, Ford finally unleashed its plans to bring the two lamented models back from the discontinuation grave. So what can shoppers expect when they return?
2019 Ford Ranger Stays in Line With Global Ranger
Or, at least, that's what Executive Vice President of Technology Raj Nair said to Autoline at a recent car show. Nair put it plainly, "It will fundamentally be the same Ranger we have globally with some changes for U.S. laws."
The Ranger sold in global markets (pictured above) was just redesigned for the 2016 model year. With the way model years work, the 2019 Ford Ranger could technically debut sometime next year, which isn't very far away. So, it could very well be equal in design to the global model, which includes some of Ford's most sought after features, such as Adaptive Cruise Control and an available pro-trailer backup system.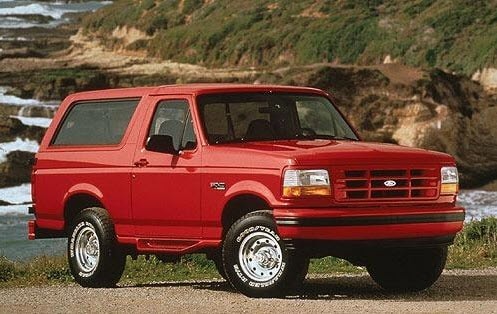 2020 Ford Bronco Won't Be a Rehash of the Ford Everest
Also known as the Ford Endeavour, the Everest is an SUV sold in markets outside of the U.S. Many Bronco fans have been worried that the returning model would basically be a rebadged Everest, but Nair says that's not the case.
"No, it's a separate vehicle … This Bronco is completely unique from that Everest … It is body-on-frame and so again, focusing on that off-road capability."
Additionally, Nair says the new 2020 Ford Bronco will be larger than the 1996 Bronco and smaller than the 1970 Bronco. He also noted that both the Bronco and Ranger will be built at Ford's Michigan Assembly Plant in Wayne, MI.
We can't wait for the new 2019 Ford Ranger and 2020 Ford Bronco to go on sale in the Dallas area! Stay tuned for more details on our blog as additional information is revealed.