Benefits of Replacing the Windshield Wipers
There are many advantages of installing new windshield wipers on your vehicle as you use them to get around. New windshield wipers will wipe away more moisture off the glass to ensure you can see more. This will allow you to drive safer and avoid potential hazards on the road.
You should also replace the wipers to boost the value of your car if you're planning on selling it. You'll even avoid damage that can develop on the glass if the materials start to scratch the windshield.
Some windshield wipers that have become old and worn can even make a lot of noise as they're in use, which can be distracting as you spend time driving.
How Often Should I Replace My Windshield Wipers?
Try to replace the windshield wipers every six to 12 months to maintain proper visibility. Most windshield wipers don't last any longer than one year. The wipers can vary with how long they last, making it necessary to perform a visual inspection of the materials every few months.
You can expect to replace the wipers a lot sooner if you always park your car outdoors because it'll get more sun exposure. The sun can dry out the rubber on the parts and will require installing new blades sooner.
Always look for a few signs that the wipers need to be replaced. This includes if the rubber is cracking or has become hard. They may also fail to move as quickly on the windshield.
Certified Automotive Technicians

Our team of professional technicians is qualified to work on your vehicle when you need to replace the windshield wipers and keep the windshield clear. They have the training and certification necessary to perform this type of service on all makes and models.
Only Quality Automotive Parts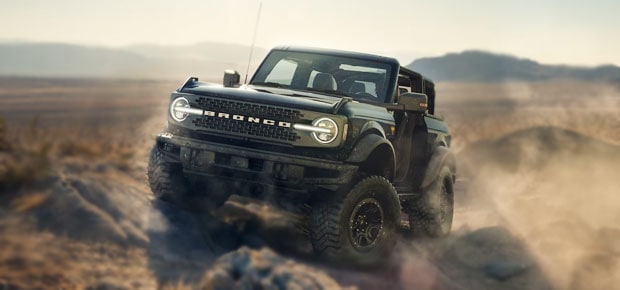 Our dealership takes pride in using OEM (original equipment manufacturer) parts when we replace windshield wipers. OEM parts are known to last a lot longer than aftermarket parts that auto shops often use to cut costs. OEM parts are extraordinarily efficient and deliver better performance than aftermarket parts to ensure your car operates the way you expect.
Today, reach out to our team when it's time to install new windshield wipers as you maintain your car and avoid potential issues. You can schedule an appointment and learn more about this type of service when you contact us at your convenience.
Hours
Monday

8:30AM -9:00PM

Tuesday

8:30AM -9:00PM

Wednesday

8:30AM -9:00PM

Thursday

8:30AM -9:00PM

Friday

8:30AM -9:00PM

Saturday

8:30AM -9:00PM

Sunday

8:30AM -9:00PM