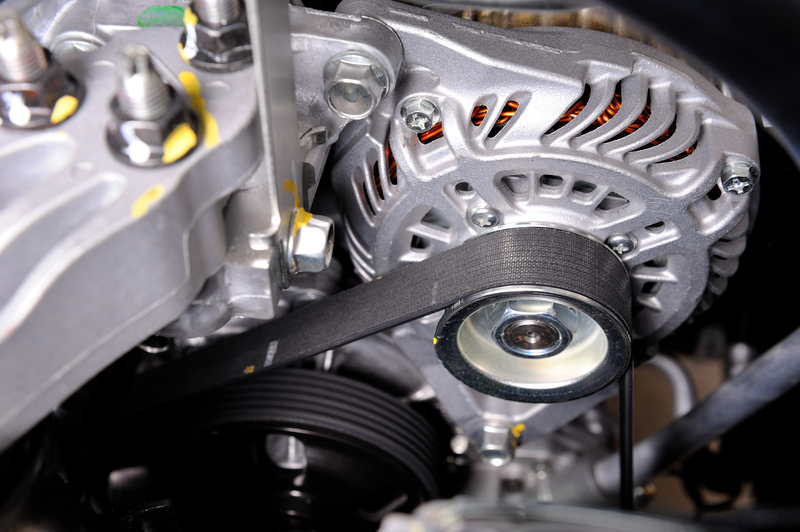 Why Is It Important to Replace My Timing Belt?
The timing belt is often overlooked as a part of regular vehicle maintenance. But neglecting the timing belt can lead to catastrophic results and extensive engine repairs. Like all other belts on a vehicle, the timing belt will eventually wear. If old enough, it may break.
The timing belt connects the camshaft to the crankshaft and permits the two shafts to move in synch with each other. This synchronization is necessary for the pistons and valves to operate properly in tandem. Without a timing belt, the vehicle cannot run. The valves will not open or close, and the pistons will not operate.
If the belt breaks, it can affect other parts. Many newer engines are called interference engines. This means that valves in the open position will extend into the piston cylinder. If the belt breaks, a piston can come in contact with the valve and bend it. If this happens, the valves must be replaced. To do so, the engine must be dismantled. This is one of the more costly repairs in a vehicle.
Timing Belt Replacement Service in Irving
A timing belt will usually fail without warning. Unlike many failures, there often isn't a symptom or sign of impending failure. Replacing the timing belt is above the skill level of many do-it-yourself mechanics. Often, specialized equipment is also needed to perform this type of service.
Our service department at Westway Ford uses only experienced, ASE certified mechanics to replace a timing belt. We have the tools and equipment necessary to handle all makes and models of vehicles and follow manufacturer's instructions for installation.
Only Quality OEM Automotive Parts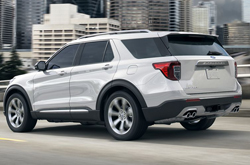 The quality of the replacement part matters when it comes to your vehicle. This is especially true with a timing belt. Installing a lower-quality belt could lead to premature failure and unexpected and costly repairs.
We only use OEM parts for this repair. OEM stands for an original equipment manufacturer. This means that the parts manufacturer must follow stringent technical specifications. Aftermarket manufacturers who are not OEM certified may not follow these specifications, and it can lead to a lesser quality part. It may look similar, but may not be constructed from the same high-quality materials.
Your owner's manual should tell you the lifespan of the timing belt. Most belts have a shelf life of between 60,000 and 100,000 miles. If you are unsure about when your timing belt should be replaced, call our service department, and schedule an inspection. Our team of experts can assess its condition and advise you on the proper course of action. This is the type of maintenance that is considered a wise investment that can extend the driving life of your vehicle.