Benefits of Replacing Your Cabin Air Filter
Replacing the cabin air filter in your vehicle may seem like a minor task, but it has a significant effect on your car's operation. The part determines how much airflow the parts get as the vehicle is operating. With enough airflow, the engine gets better gas mileage and can allow you to spend less to fill up on fuel each week. You can also get better acceleration every time you replace the cabin air filter. This will provide you with extra passing power.
Your car won't leave as large of a mark on the environment when it has a new air filter. This is because fewer emissions are produced. The parts can even last a lot longer because they don't suffer from wear and tear as early.
If you wait too long to replace the part, you can expect some of the parts in the engine to break down sooner as everything works harder to operate.
How Often Should I Replace My Cabin Air Filter?
You can take your vehicle to a certified technician to determine when you'll need to replace your air filter. You can also read the owner's manual to get an idea of when the automaker suggests replacing the part. You can expect to replace the cabin air filter every 15,000 to 25,000 miles.
One of the main signs to look for to determine if your air filter needs to be replaced is if the car doesn't seem to have as much power. It may also have the check engine light illuminated on the dashboard. In severe cases, dark smoke will billow out of the exhaust.
Certified Automotive Technicians

We have a reputable and trustworthy team of certified technicians who can quickly perform your cabin air filter replacement without cutting any corners. Our professionals have experience working on all makes and models while performing this type of maintenance.
Only Quality Automotive Parts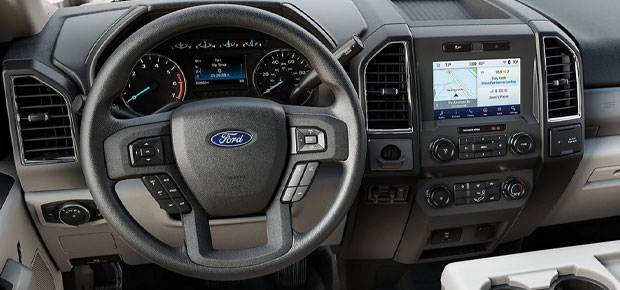 When you take your car to a dealership to replace the air filter, only OEM parts are used. Original equipment manufacturer parts are more reliable and higher quality than aftermarket parts, which many auto shops often use.
We invite you to contact or visit us today to schedule an appointment to have your cabin air filter installed at our dealership to ensure it continues to run well. We'll perform the task efficiently to ensure you can continue to have reliable transportation.
Hours
Monday

8:30AM -9:00PM

Tuesday

8:30AM -9:00PM

Wednesday

8:30AM -9:00PM

Thursday

8:30AM -9:00PM

Friday

8:30AM -9:00PM

Saturday

8:30AM -9:00PM

Sunday

8:30AM -9:00PM