It is frustrating to feel the heat when you get in your vehicle, but without a properly running AC unit, this experience could become your reality. In a split second, your AC unit can malfunction, leaving you to depend on air blowing in from the windows to stay cool. We all know that, in reality, this is nothing more than hot air circulating around. When the AC works as it should, you enjoy the comforts and enjoyment of cool, fresh air just the way that you should. Fortunately, our team of certified technicians is able to get your ac working in tip top shape!
AC Repair Questions Answered
At the first sign of AC trouble, take your vehicle in for service. Procrastinating will only cause more sweltering in the summer heat. Fast, efficient repair of most any AC problem is simple when experts handle the service.
Why is My AC Airflow Weak?

Weak airflow is a common problem drivers experience. This problem is nearly as bad as no working air in the car. Mold in the evaporator core, loose hoses, frayed wiring, demolished ventilation fan, and AC seals that have come loose are all common causes of weak airflow.
Why isn't My AC Cold Like it Used to Be?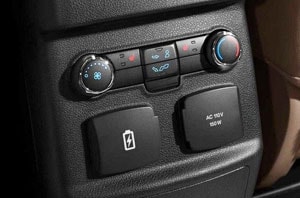 If you notice that the air in the car isn't as cold as it once was, it is likely due to low freon. Any professional can refill the freon and clear up this problem in no time. Of course, sometimes there are issues aside from low freon that cause the unit to produce warmer air. Clogged hoses and expansion tubes, vacuum leaks, and problems with the condenser unit are among the many other causes.
Why Does My AC Unit Stink?
The AC unit should not produce any type of odor. If there is an odor coming out of the unit, there is probably mold somewhere in the ventilation system. Moisture builds within the components of the AC unit and it can cause mold! If you're experiencing a stinky situation, cleaning these components should resolve the problem.
Why is My AC Leaking?
If the AC starts leaking, you want to know why and you want the problem resolved fast. The AC could leak due to many problems, from rubber hoses or seals that are damaged or issues with the accumulator. Our professionals can provide a proper diagnosis of cause of the AC leak.