If you despise parallel parking, Ford's advanced Active Park Assist technology will relieve your anxiety. You'll no longer have to access whether a spot is too small for your car, and the system not only assists you through every step of parallel parking, but also helps get you out of tight spots.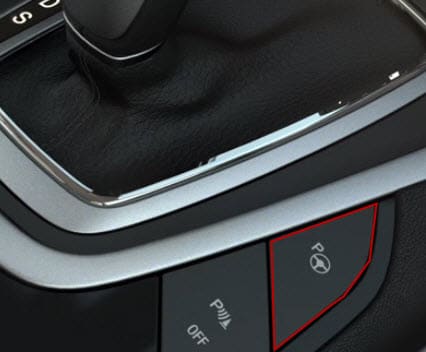 How to Activate Park Assist
Press the Active Park Assist Button located on your center console next to the shift knob. You must be driving at or below 22 mph for the system to engage.


Next, turn on your left or right signal to let the system know which side you want it to search on; if you do not select a side, the system will automatically default to the passenger side.


Active Park Assist will then begin to scan for spots and an information screen will appear on your dashboard's center display. Keep in mind that you must be within 4-5 feet for the system to properly work.


Once the system has detected a spot, it will sound a chime and display a "Spot Found" message.


Finally, it will begin the parking procedure. Just make sure your car is under 6 mph at this point.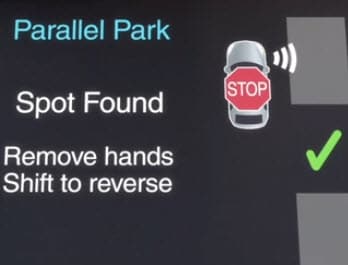 Parallel Parking With Ford Active Park Assist
All you need to do is accelerate, brake and shift as directed and the system will do everything else. It gives exact instructions such as "Pull forward to starting point," "Stop vehicle to begin parking" and "Remove hands, Shift to reverse." While the system is semi-automated, ensure that you watch your mirrors and pay attention to surrounding objects.
Available on many new Ford models at our car dealership in the Dallas area, Active Park Assist is a huge stress reliever for anyone who dreads having to pull into parallel parking spots – plus it can do much more, too!
Pulling Out of Tight Spots With Park Assist
If you're in a tight parallel parking space and need assistance pulling out, press the same Active Park Assist button, let go of the steering wheel and follow the directions on your screen. Again, all you have to do is accelerate, brake and shift when prompted.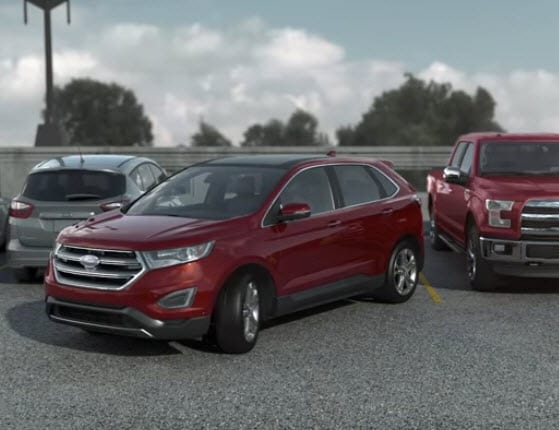 Perpendicular/Traditional Parking Assistance
For assistance with backing into traditional or perpendicular parking spaces, press the Active Park Assist button two times and use your left or right turn signal to let the system know which side you would like to park on. After this, just follow the directions on your dashboard display. If for any reason you would like to disable the parking process, press the activation button or grab the steering wheel.
Ford Side Sensing Technology
Another part of the Active Park Assist system is Side Sensing, technology that augments the forward and reverse sensing systems by allowing you to see objects on the sides of your vehicle. With it, drivers can now view areas all around the vehicle and visual diagrams even highlight how near or far objects are, with red indicating close proximity and green representing objects farther away.