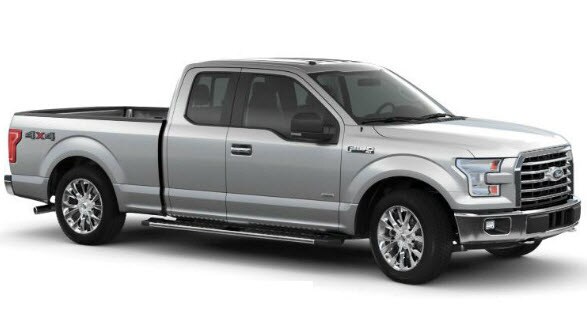 Interested in doing some upgrades to your truck and not sure where to start? If so, here's a list of cool truck accessories that F-150 owners in Dallas are sure to love! These features are designed for a variety of purposes, from helping you protect the value of your pickup to providing added safety and convenience. Westway Ford is happy to help you with all of your accessory needs, from installation to ordering and more. Contact us for info!
5 Must-Have F-150 Truck Accessories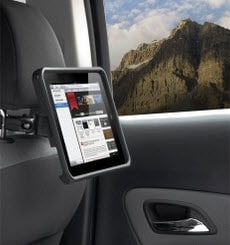 1. Lumen Tablet Cradle
Whether traveling with a group of friends or your kids, having convenience features for your backseat guests is always handy. Lumen's Tablet Cradle enables users to easily mount an iPad and it features a rotating base to achieve various angles for viewing. Watching films while on the go is a breeze with this awesome truck accessory.
2. Remote Start
Jump on the bandwagon and experience the joys of being able to start your vehicle remotely (from up to 1,000 miles away). On hot days, you can cool the car down before entering. On cold days, you can get it nice and warmed up, while finishing your cup of coffee from the comfort of your home. For these reasons and more, remote start has become a feature that many drivers rely on.
3. Trailer Brake Control
Even if you don't frequently travel with a trailer, this feature is a must if you want to make the process of braking with a trailer safer and more effective. Using a dial, you can adjust how much power you want sent to the trailer brakes, then the system will automatically apply your set braking pressure any time you hit the brakes.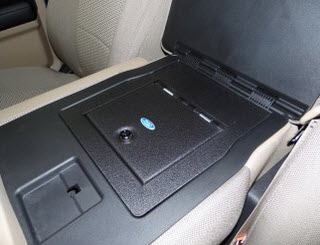 4. Console Vault Vehicle Safe
Have valuables that you not only want to keep out of sight, but also locked away where no one can touch them? Then this safety feature is a great accessory to add to your truck.
5. Covercraft Seat Covers/Savers
If you have kids and pets, seat covers should be among the top truck accessories on your list. Covercraft's are constructed of a sturdy polycotton material that not only looks good, but also offers long-term durability.
Looking for exterior or interior truck accessories in the Dallas area? There are a number of high-quality add-ons that you can use to personalize your F-150 and we can help you find what you need. For more details about your options, head to Westway Ford for assistance.