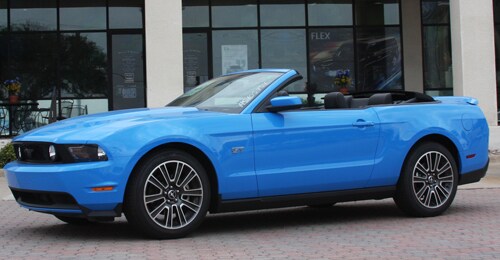 Buying a new car can be exciting and scary at the same time, especially if it is your first time buying a car. There are many things you can do to get ready for buying a car including research and identifying what you need in a vehicle. We have compiled a list of 4 tips to get ready to buy a new car.
Prepare
With the internet being the go to place for any type of research, it is a great place to start when researching a potential vehicle. When you first decide to buy a car, it is ideal to figure out exactly what kind of car you want and how much you want to spend on that car. Check the local dealer's websites to see the inventory that they have available. Furthermore, it would be a good idea to call that dealer to be sure that the car you saw online is still on the lot and available for purchase. You can also set an appointment to test drive that specific car. Ultimately, being well prepared will save you a tremendous amount of time when you get to the dealership.
Research the Vehicle
After you have decided on a potential car for you, it is a wise idea to learn as much as you can about the vehicle before you test drive it. Go to the manufacturer's website and read about all the different options on the car and really understand what they offer. You can also look at additional options that they may offer as well as paints colors.
Understand the Financing
Unless you are going to buy the car with cash, be sure to take time with the financing department to really understand how the financing terms work and what your payment would be. It is also a good idea to understand your credit and how much you can actually afford. They will walk you through the entire process and help you understand everything about the financing portion of buying a car.
Take a Test Drive
The most important part of buying a new car is taking it for a test drive. This will ensure that you get a feel for the car and how it drives, and will ultimately help you decide if it is the right car for you. It is a good idea to bring someone with you to get a second opinion of the car you are looking at. When taking a test drive, be sure to take it on a familiar route that you drive and duplicate your everyday driving. Be sure to adjust any mirrors or pedals, and tu7rn the radio off so you can focus on the car and how it drives.
If you're looking for a new or used car, come in to Westway Ford in Irving, TX today for a test drive!