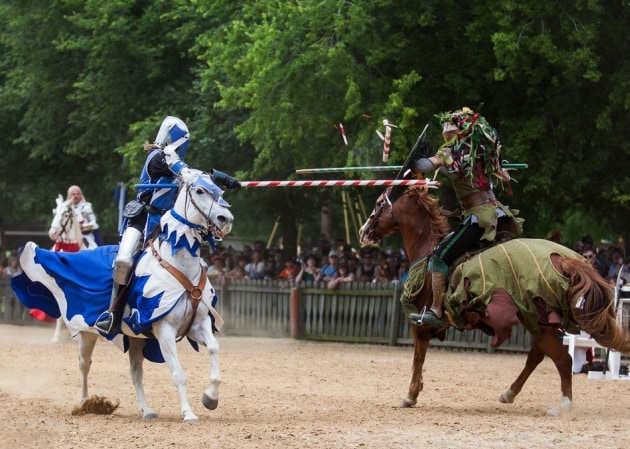 2511 FM 66
Waxahachie, TX 75167
April 8 - May 29, 2017
This spring, there's only one place that you can get away with wearing a jerkin, jester hat or fairy costume out in the open without getting questionable looks – and that's the Scarborough Renaissance Festival!
Spreading across several acres, the festival is set up as a medieval village where old-timey artists work on their crafts and town "villagers" mingle with guests to provide an interactive experience. Each day of Ren Fest also offers a full schedule of performances, with acts ranging from fire whipping to dance, comedy, singing, magic, music and much more.
When you're not watching shows, there are numerous games to play and rides to conquer. You can ride elephants and camels, take a swing on the pirate ship, try your hand at archery or knife throwing, and attempt to find your way through the Amazing Maze, among other activities.
If food is your thing, the Scarborough Renaissance Festival delivers in this area as well. There are several kitchens to grab small bites, giant turkey legges and a variety of other options in between. There are even gluten-free and vegan offerings. In addition to food, you'll find many pubs and taverns around the village, too.
To learn even more about Texas' premier Renaissance Festival, visit the official website here.