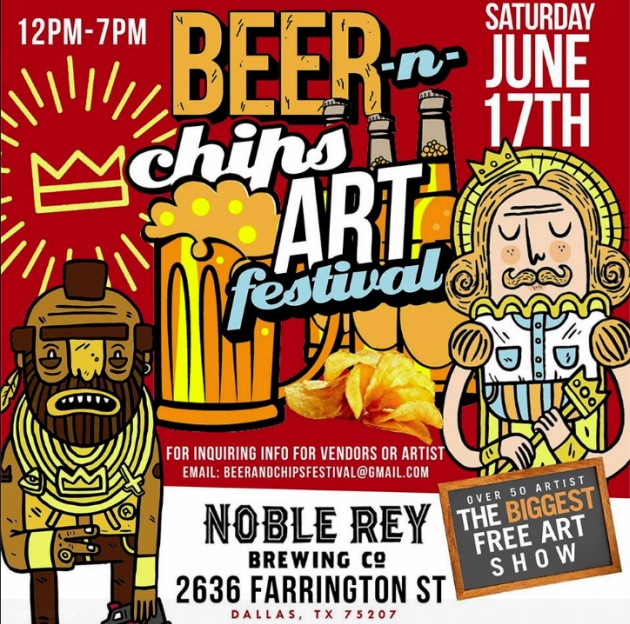 Location:
2636 Farrington Street
Dallas, TX 75207
When:
June 17, 2017
12 p.m. - 7 p.m.
Details:
If you thought there was nothing better than beer and chips, wait until you experience beer, chips AND art! This new trio of fun is sure to win you over and make for a full afternoon of excitement at what's bound to be one of the most talked about fests taking place this June.
The Beer & Chips Art Festival is a roaming art show that's currently touring at local breweries. It's already been gaining a lot of buzz and now it's coming to a location near you in Dallas!
Noble Rey Brewing Company is hosting the event on Saturday, June 17 from noon to 7 p.m. and it's totally free to enter! You just have to pay for brews and chips, but the viewing is free! There will be works from over 50 artists on display, making it one of the biggest free art shows in the region.
If you like to support local artists and enjoy spirits, it's an event that you shouldn't miss. Again, the event is free so there's no need to purchase tickets. Just stop by Noble Rey Brewing Company and take part in the fun!
For more details and updates regarding the event, visit the Beer & Chips Art Festival on Facebook, and remember to drink responsibly.