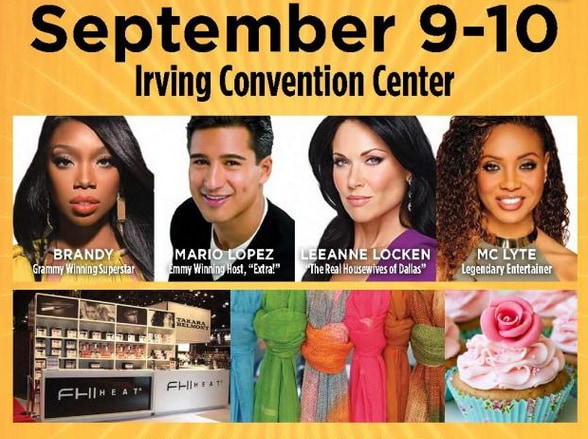 Irving Convention Center
500 West Las Colinas Blvd.
Irving, TX 75039
Sept. 9-10, 2017
Saturday 10 a.m. to 5 p.m.
Sunday 11 a.m. to 5 p.m.
Grab your girlfriends and celebrate your sisterhood at the nation's largest exhibition for women. Coming up at Irving Convention Center, the Ultimate Women's Expo encompasses everything from beauty, health and fashion to nutrition, career, cooking, travel and more.
At the event, women from all walks of life come together under one roof to empower and inspire each other, and you won't want to miss the experience. No matter your interests, you'll find plenty of activities that cater to your tastes.
Enjoy free massages, gourmet tastings and makeovers. Then, in between being pampered, make sure you catch inspiring keynote speeches from the likes of Grammy Award-winner Brandy, "Real Housewives of Dallas" star LeeAnne Lock, best-selling author Dr. Lynne Richardson and Emmy-winning host Mario Lopez, among others.
There will also be hundreds of companies gathering together to celebrate you and help you further your passions. Browse more than 300 booths with everything from crafting and painting workshops to beauty products, jewelry, clothing, food and more.
To get tickets and learn even more about the event, visit the Ultimate Women's Expo website now.