Ford continues to make advances in its Co-Pilot360 technology. This advanced driver-assist technology ranks as some of the best among the full-line brand of pickups today. The ultimate aim with this technology is to help people across the globe feel safer and confident when facing a congested highway.
Which Markets are Recieving Co-Pilot360?
This advanced suite of technology will reach some of the biggest automaker markets in the world. At the beginning of fall, they hope to help their customers drive more safely even with ongoing distractions and rising congestion levels. Automatic braking will become the standard with some of the newest passenger cars, Ford SUVs and the F-150.
The Standard in Driving
What you will see with the new Ford vehicles is how the driver assist technologies have become a new standard in vehicles. You have a full lineup of models, and you receive some of the best features like automatic braking, pedestrian detection, blind spot monitoring and lane-keeping assistance. You have an advanced suite of standard technologies.
The Premium Package
Ford has decided to offer some of the best driver-assist technologies for a brand. You have everything from adaptive cruise control to lane centering to evasive steering assist. Ford also chose to introduce some new technology in their latest 2019 lineup, which includes reverse brake assist for AEB, which will prevent you from hitting objects as you back up. Continuing with this technology, Ford adds plenty of new features to its Pilot360 package that makes it a steal.
How Does This Help People Around the World?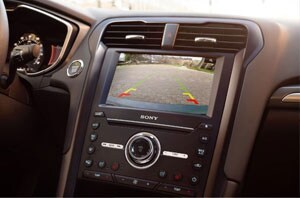 Some people worry that taking their control and giving it to a machine could be a deadly decision with consequences. Truth is, as this technology advances, it will lead to fewer accidents. Humans are prone to human error, which make them more likely to speed and make errors in judgment that could cause accidents. On the other hand, driver-assisted technology helps to eliminate the room for human error, which is why this technology could eventually take over society because it's safer and less prone to abuse.
Where Can I Find this Technology?
Co-Pilot360 will roll out to many of the SUVs, passenger vehicles and trucks up to the F-150 level. They plan to start the 2019 year with the Edge ST and the Ford Edge. While the safety features have reached a point where they're safer than ever before, some people still stress the possibility of getting into an accident. That's one of the reasons that Jim Farley, the president of Ford, has decided to make this technology a must-have.
What Happens if a Potential Collision is Detected?
The Ford Co-Pilot360 begin with some of the best in standard automatic emergency braking, and you have pre-collision assist that will keep you safe. If a potential collision is about to take place, a warning will flash and the alert sounds will be made. Should the driver fail to respond quick enough, the system will automatically begin to apply the brakes, which minimizes the risk of an accident.
Contact us if you have any questions about this innovative technology, or let us know if you would like to take a test drive. We are more than happy to show you around our current inventory.